Get Tickets Now
**OVER 1000 PEOPLE TOOK PART IN ROOFTOPALOOZA 2018. TAKE ADVANTAGE OF TODAY'S PRICES NOW BEFORE ROOFTOPALOOZA 2019 TICKETS GO UP**
Chicagoans, as you know there is a saying, there are only two seasons in Chicago: Winter and Construction. Haha. While that may be true, we do actually have a summer here. It's just short, 3 months and we all know we have to take advantage of it everyday!
Now that summer is here (this is life!), there is no better way to celebrate it than enjoying the sun, on top of a gorgeous rooftop and having a cold drink in your hands. And MPC is sure to make it happen by throwing summer rooftop celebrations. Introducing Rooftopalooza 2019!
Rooftopalooza 2019 is three rooftop themed events celebrating three very different yet fun summer style parties. All this party and fun will be at one of Chicago's most amazing rooftop's; Estate Ultra Bar and Yacht Club and Joy District Rooftop Lounge!
So what are you waiting for? Join us for the most fun rooftop parties of the year!
Rooftopalooza 2019 Schedule:
Fourth of July Rooftop Party
July 7th, 2PM - 6PM, Estate Ultra Bar
Celebrate the Fourth of July, Sunday July, 7th. Wear your patriotic colors, a splash of red, white, blue or all three in style! It's going to be a hot day yet we will have the coolest party of the city by having a 4th of July Beer, Food and Rooftop Party at Estate Ultra Bar!
Step on board to an Ultra Bar on the water and meet hundreds of other beautiful and fun men and women. You and your friends have access to the sprawling 4,000 sq. ft. rooftop, The StarDeck, overlooking the great city of Chicago while dancing to music from a custom-made sound system, or lounging on the plush leather booths and enjoying good conversation and drinks a foot away from the river while taking in the unbeatable 360 degree view of the skyline.
And if dancing, drinking and having fun with your friends on a beautiful rooftop overlooking Chicago isn't enough, then take a minute to consider that you will also be enjoying:
- 1 Complimentary drink
- $7 Vodka Cocktails
- $7 Red and White Wine by the Glass
- Free Light, Delicious Appetizers First Hour
Happy Birthday America!
Tropical Rooftop Party
July 28th, 11AM - 3PM, Joy District Rooftop Lounge
Always want to go to Hawaii but distance, time and price stopped you? Well, for this night, we're going to bring Hawaii to Chicago! Take that dusty Hawaiian shirt or wear any shirt or dress in tropical colors. While you come in your fresh tropical sexy wear, we're going to give away a Hawaiian Lei to each person! Plus enjoy tropical style themed drinks for our drink specials!
This spectacular evening will be at Chicago's most popular rooftop bar, Joy District Rooftop Lounge. Enter to an intimate and posh space where only the invited get to attend. And you are invited my friend. Dress to impress in your most beautiful summer or tropical dress. Imagine you, a cool refreshing drink on hand and 300 others in a beautiful River North rooftop. This is a day to be remembered!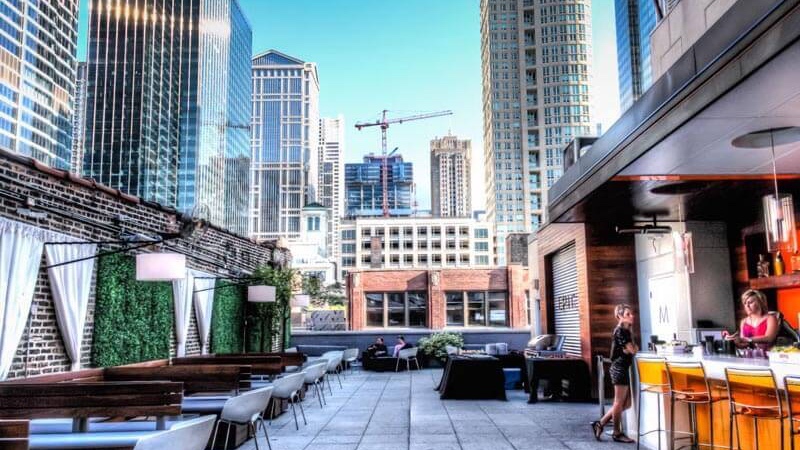 Tropical Rooftop Party at Joy District Rooftop Lounge includes:
- Hawaiian style leis
- 1 Complimentary drink
- Drink Specials
August House Music Rooftop Party
August 18th, 2PM - 6PM, Estate Ultra Bar
Chicago House music is world famous and what better way to celebrate than on a rooftop in the middle of August. Come celebrate with HUNDREDS of Chicagoans as we listen to Chicago style house music. Multiple House DJs will be on deck as they spin the classic dance music that originated in Chicago!
Join 100's of Chicagoans as we celebrate summer, dance to house music and having fun! Again we'll be at Estate Ultra Bar for this extravaganza. Besides, enjoying a complimentary drink, drink specials and light food, you'll dance all day to sunset! So, come on out this August 18th before Chicago summer is over!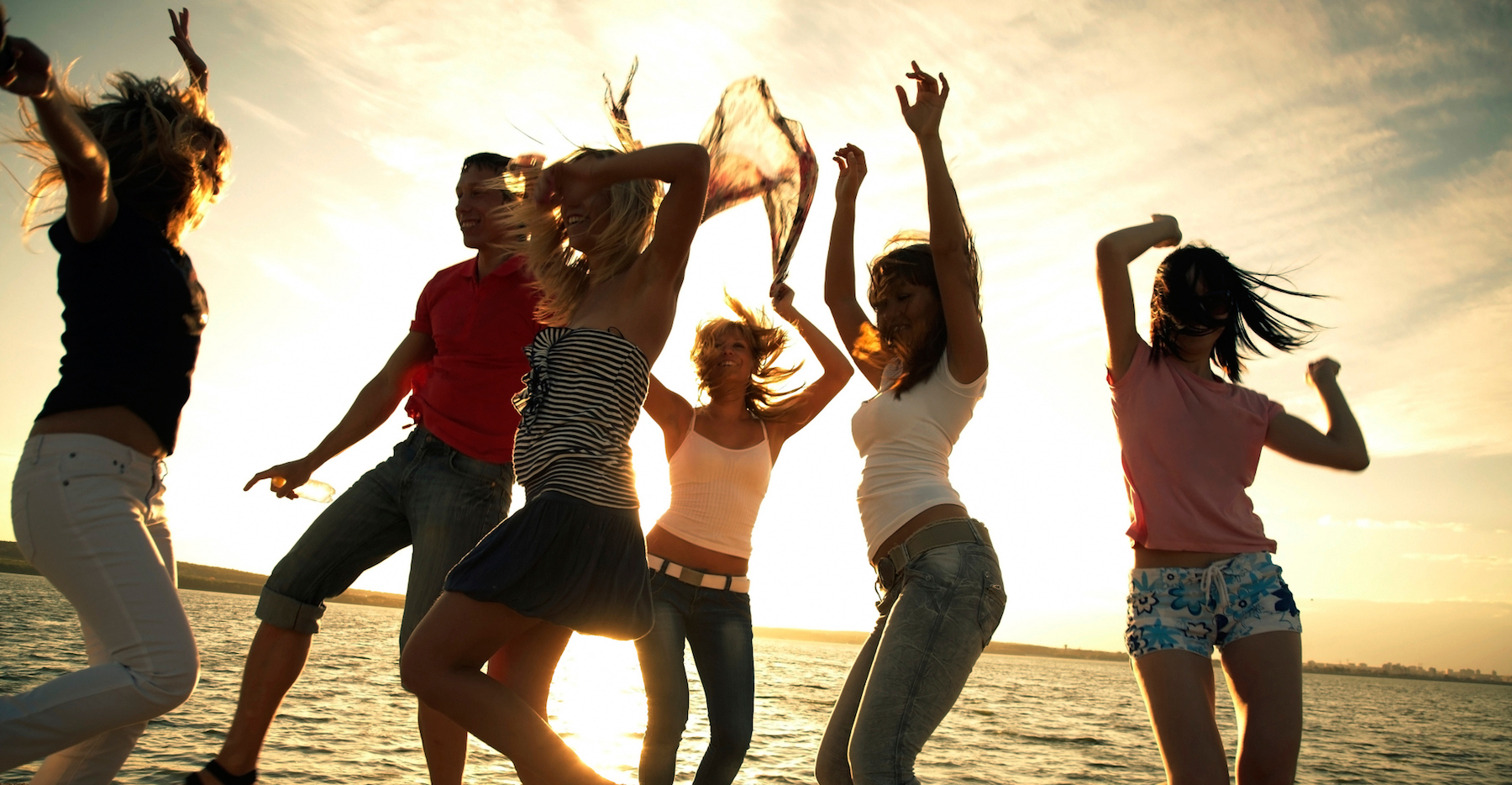 House Music Themed Rooftop Party includes:
- 1 Complimentary drink
- $7 Vodka Cocktails
- $7 Red and White Wine by the Glass
- Free Light, Delicious Appetizers First Hour
Rooftopalooza 2019! Three summer rooftop themed events at an amazing rooftop bar, Estate Ultra Bar and Joy District Rooftop Lounge. Summer has just started and it's going to be great. But before you know it, it's going to be gone so get your tickets now and take advantage before Winter and Construction take over!
*Rooftopalooza 2019 is a collaborative event by Meet People Chicago, 8 Hospitality and Social Light Group.
Be a member for just $9.99 a month and you can go to this amazing event and all general events for no additional charge! Go here for more details.
Event Properties
| | |
| --- | --- |
| Event Date | 07/28/2019 11:00 am |
| Event End Date | 08/18/2019 6:00 pm |
| Ticket Price | Free |
| Location | Joy District |
Ticket Information
Ticket Type
Price
Tickets Remaining
July 7th Rooftop Party

Party with hundreds at Rooftopalooza! Drink specials and 1 complimentary drink included.

$15.00
0
July 28th Rooftop Party

Party with hundreds at Rooftopalooza! Drink specials and 1 complimentary drink included.

$15.00
August 18th Rooftop Party

Party with hundreds at Rooftopalooza! Drink specials and 1 complimentary drink included.

$15.00
Two Rooftop Parties in One

Access to July 28 and August 18 Rooftopalooza date events. Party with hundreds at Rooftopalooza! Drink specials and 1 complimentary drink included.

$25.00